Shopping
You'll be spoilt for choice when you shop in the Monmouth area. Waitrose, M&S and Co-op can supply groceries (you can order a delivery from Tesco in Hereford or Waitrose in Monmouth), but the majority of shops in Monmouth, Ross and Abergavenny are great little individual enterprises with masses of choice. Market days are Friday & Saturday in Monmouth; Thursday & Saturday in Ross; and Tuesday, Friday & Saturday (plus Flea market every Wednesday) in Abergavenny.
Outdoor Catering Companies
If you'd like to have outside caterers to provide a welcome meal upon your arrival or a special meal during your stay we recommend Gail Gibbons.
email: [email protected]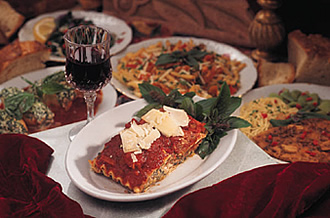 Activities
There's plenty to do in the area besides walking though some wonderful countryside.
Cycle – through the Forest of Dean with all the family, including young children, with – Pedal-A-Bike-Away.
Tree Top Walks – with Go Ape.
Canoe – with Monmouth Canoe Hire and Activity Centre. (Other canoe hire companies are Wye Canoes, Canoe the Wye, Wyedean Canoe Company.)
Get outdoors – with Summit Mountaineering, Way-2-Go Adventures, Yeehaa Outdoor Pursuits.
Gorge Walking, Abseiling, Climbing and Caving – with Life Changing Activities.
Laser Ops – with Wye Valley Laser Ops Warfare
Climb, Abseil, Canoe, Go Caving – with Wye Pursuits, Inspire 2 Adventure
4×4 Outdoor Driving – with Whitecliff Outdoor Driving Experience.
Golf – at four local courses the closest being The Rolls of Monmouth. Others are – Monmouth Golf Club, Forest Hills Golf Club, Ross-onWye Golf Club.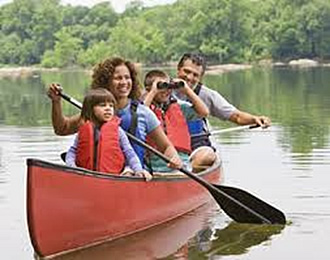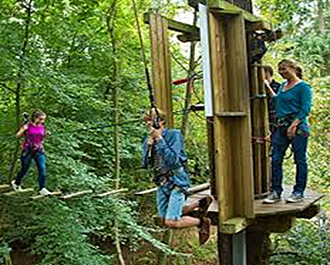 Attractions
Be Amazed at The Amazing Hedge Puzzle at Symonds Yat West.
Taste Wine at Anchor Hill Vineyard.
Learn about brewing at Kingstone Brewery & Ross Cider Company.
Walk with butterflies at The Butterfly Zoo at Symonds Yat West.
Play Mini-golf at Wye Vallery Miniature Golf.
Go on a train ride at – Perrygrove Steam Railway or Dean Forest Railway.
Visit Puzzlewood – Dr Who and Merlin at Puzzlewood. the magical scenery at Puzzlewood has provided filming locations for these and more – and makes a great day out for you too.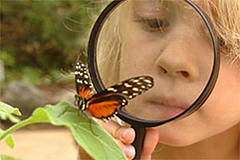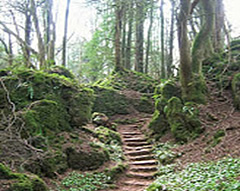 Eat Out At
The Stone Mill www.thestonemill.co.uk
The Bell at Skenfrith www.skenfrith.co.uk
The Hardwick at Abergavenny www.thehardwick.co.uk
The Walnut Tree www.thewalnuttreeinn.com
The Ostrich www.theostrichinn.com
The Saracens Head www.saracensheadinn.co.uk